Good news for car lovers! The Detroit Auto Show is back after more than three years. And we will have many surprises like the world presentation of the seventh generation of Ford Mustang at the Stampede. As well as a unique range of electric and gas-powered vehicles from Ford, as well as the introduction of Lincoln's new premium compact SUV.
"As we begin the next chapter in Mustang history, this will also be the first opportunity for many to experience the F-150 Lightning and the Ford Bronco Heritage. The return of the Detroit Auto Show is a great opportunity to engage with our customers and give them the opportunity to experience Ford's incredible lineup of new vehicles."

Suzy Deering, director of global marketing for Ford Motor Company.
This celebration will begin September 14 with The Stampede. An event inspired by the Mustang festival that culminates in the world premiere of the seventh generation of this model. Which will also be on display at the Huntington Place Convention Center in the September 17 to 25.
Mustang fans, Ford owners and contributors who signed up for the Stampede. You can meet at Ford World Headquarters with your Mustang vehicles and parade together to Hart Plaza in Detroit. The event will feature music, art, design and eight"food trucksbefore the live broadcast. Food vouchers will be given to the first 3,000 registered guests. Doors open at 6:30 p.m. and the live show will begin at 8:00 p.m.
For The Stampede, Ford invites all attendees to wear outfits inspired by their favorite era in Mustang history. From 1960 to today, to celebrate each decade that the mythical model has marked. The best costumes will win prizes, including a two-year lease on an all-new Mustang GT for the first-place winner.
Ford Vehicles: From Conquering the Trails to Electric Power
Ford will give participants the opportunity to discover a wide range of vehicles, from conquering SUVs to innovative electric vehicles. The Detroit Auto Show lineup includes:
Lightning F-150, the innovative all-electric pickup that is part of Ford's F-Series. America's best-selling trucks for 45 years.
Mustang Mach-Ethe electric crossover that delivers the 0-60 excitement Mustang is famous for in a sleek package that introduces the latest technology.
ford bronco two- and four-door, including the Ford Bronco Heritage Edition with styling cues from the original 1966 model. And the special-edition Ford Bronco Raptor and Ford Bronco Everglades SUVs.
Ford Bronco Sporta rugged small SUV designed with unmistakable Bronco style and off-road capability.
ford maverickthe versatile winner of North American Truck of the Year with endless customization possibilities and smart technology.
F-150 RaptorRequipped with a supercharged V8 engine that makes it the most powerful production Raptor ever.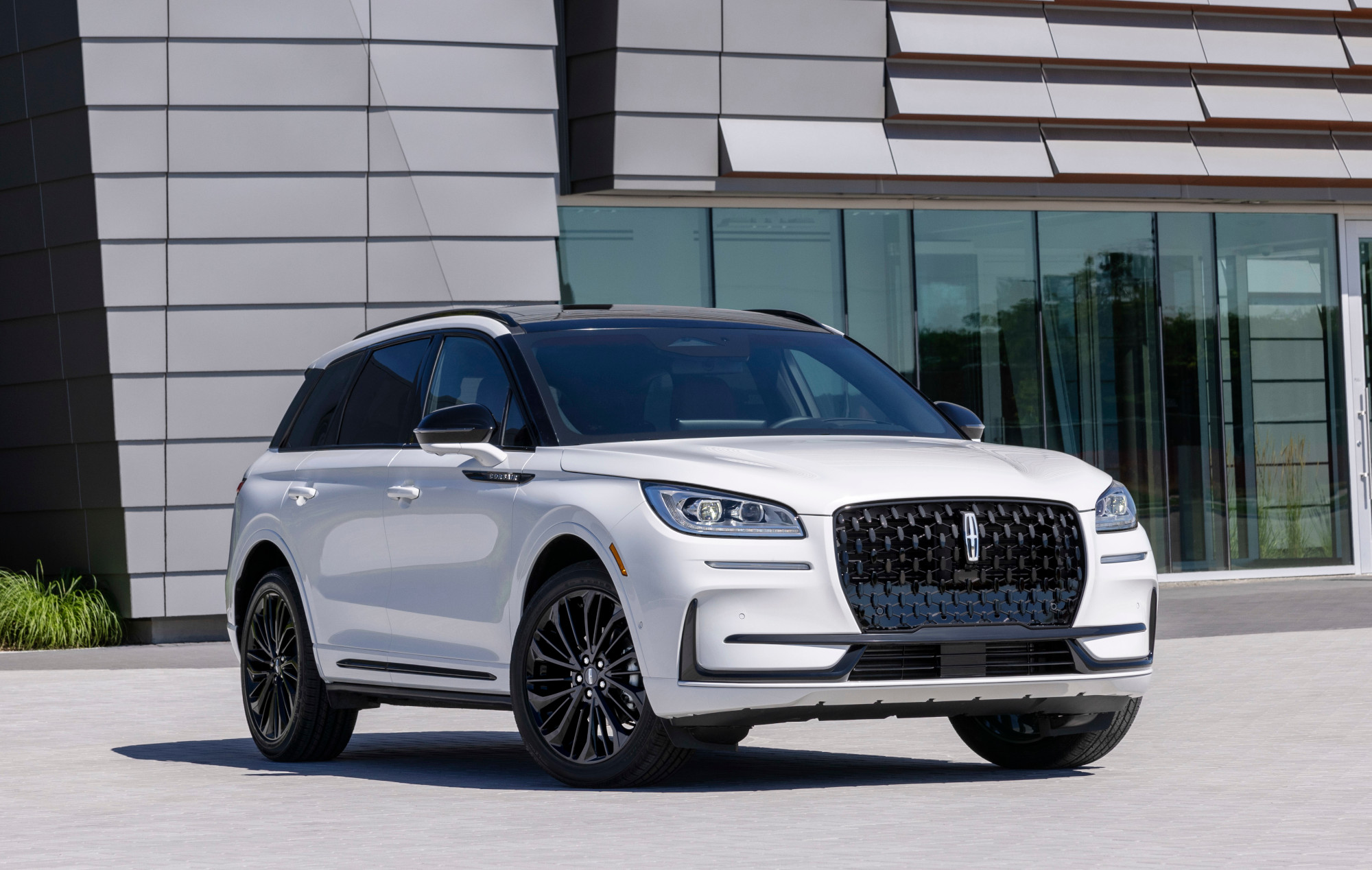 Lincoln presents the new Corsair and looks to the future
Attendees will also see how Lincoln continues to elevate the luxury experience with the launch of the new Corsair 2023. Plus, awesome concepts that share a glimpse of the brand's vision for the future:
lincoln privateer, the brand's best-selling SUV features an athletic look and new interior details. As well as ActiveGlide 1.2 hands-free advanced driver assistance system for highway driving for markets where available. The Grand Touring version (plug-in hybrid) will also be on display.
lincoln stara concept that hints at the brand's design language for future electric vehicles with its sleek, aerodynamic silhouette and state-of-the-art cabin.
lincoln model L100the brand's visionary concept unveiled as part of its centenary, envisioned as an autonomous vehicle with an intelligent driving experience, connectivity and software innovations.
Create powerful customer experiences
The Detroit Auto Show offers the opportunity to bring unique Ford experiences to life and interact directly with customers. Attendees can jump into a Ford Bronco for a spin on the Built Wild Drive track or experience the near-instant acceleration of the Ford F-150 Lightning.
On the other hand, Ford will also showcase its latest releases with F-150 Raptor and Ford Bronco Raptor models at Dinosaur and Off-Road Vehicle Encounter. A guided tour in a Jurassic world, with life-size animated dinosaurs.
At its stand, Ford will host a series of scheduled 30-minute sessions featuring product demonstrations, Q&As with Ford specialists and engineers. These include sessions on electric vehicles that will cover home charging solutions, route planning and charging on the road. As well as smart backup power for F-150 Lightning customers. A Ford Bronco session will showcase the vehicle's features on the Built Wild Drive Track. While another will focus on connected technologies such as FordPass software updates, Ford BlueCruise, Alexa Built-in and Ford Power-Up.
Additionally, the Ford Expo will host augmented and mixed reality screens that will explain topics, such as a masterclass on the new Mustang, EV education, connected technology, and Ford Pro Commercial Vehicle Services.
Don't miss it, the public days of the Detroit Auto Show are September 17 to 25. Whose geekzilla.tech We'll bring you all the details.